from 1950
---
Our family has been cultivating vineyards and producing wine since 1950.
Today, with the third generation employed in the winery, we carry on our trade, passion and history, focused on traditional methods, modern technologies and our beloved land.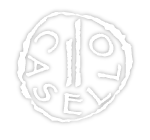 ---
Val d'Arda, forever a borderland between Piacenza and Parma, stores its jewels in a treasure chest: villages, parks, woods and vineyards, animated by the warmth of the people who inhabit them. Come and visit us: you will be pleasantly surprised.